Copyright © Wanda Murry, April 19, 2018
Are you a praying Christian?

Do you record your prayer requests?

How many of you check off answered prayer?

Any of you ask others to pray for/with you?

How many of you have prayer partners?
Ever come across that person who looks like they have it all together?  They appear content with life as they joyfully worship and serve the Lord. You've seen them–-always smiling; never complaining about anything! Then, you learn one day that they have been battling some really major stuff?
Every now and then, you hear a testimony from such a person. You wonder how they maintained their quiet demeanor during their struggles. You listen as they relate how grounded they were in the power of the Holy Spirit. Their stories invoke instant hallelujahs because they are spiritual works, not flesh.
These are your Silent Prayers.
Many of us have no problem dealing with the good times in life.  Truth be told, life would be so much easier if we could all live in a bubble of bliss. But, when the floor falls out from under us and life forces us to look in the mirror or reality slaps us back into the present, then what?
God is an awesome counselor who listens attentively to his children. He hears their silent prayers, and the scripture says he knoweth what things ye have need of, before ye ask him (Matthew 6:8). We take the words we utter for granted, but God doesn't. We forget our words are laid at the throne of God. It's why we need to be very careful in what we ask for — we might just get it!
Everyone has Private Battles!
Some folks are prone to get stuck in their past, and some end up on a gerbil wheel their entire life. A sad reality is that many never reach their full potential. The evidence of these internal struggles can be seen in our personal or social lives. Society suffers (homelessness, poverty, foster care, debt, addictions, divorce, suicide, abuses, etc., etc.) and, these yokes are hard to break.
The scripture makes it clear people are destroyed for lack of knowledge (Hosea 4:6). This becomes painfully persistent in families where the mom or dad had no vision for their family or children, or there is no sound, structured guidance. Unexpected pregnancies, unwanted children, and uncommitted parenting have overrun the traditional family structure, and everyone suffers for it.
If we are honest with ourselves, we recognize how lethargic we have become in dealing with certain areas of our lives. The traditional family has suffered as Adrienne McKay often points out on her Facebook group "Rebuilding the Family." She points out what we sometimes refuse to acknowledge, in her April 15 post:
"Some of our family members lose their way, and at times we may not know the reason, but Love covers all … let's learn to cover them with love and prayer – Rebuilding the Family – it's possible!" (emphasis added).
Perseverance can turn falls into Big Victories!
All is not lost, and now is not the time to give up or give in. We can take comfort in the Lord for the battles aren't ours (2 Chronicles 20:15). Difficulties and hardships sometimes cause us to feel shattered when we're in a fragile state of mind. Yet, the giver of life is also a restorer of life.
My pastor is teaching on how we can gain victory over sin (Romans 6). Reiterating that Believers fight from a victorious place because v.11 says we are dead indeed unto sin, but alive unto God through Jesus Christ our Lord. Unfortunately, Christians often fight from a defeated positional stance. Dead things have no power! King David's physical battles picture our spiritual battles as something that rises up against us.
For thou hast girded me with strength unto the battle: thou hast subdued under me those that rose up against me.
We have the responsibility of bringing our members under subjection to the Holy Spirit. Only by yielding can we become instruments of righteousness. Many of us wouldn't think of committing adultery, but that is exactly where we stand with Christ when we yield our temples to any kind of sin.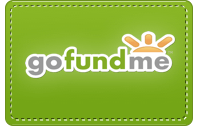 Sponsors needed to send me on my first Malawi, Africa mission trip.
A HUGE 'THANK YOU' IN ADVANCE!